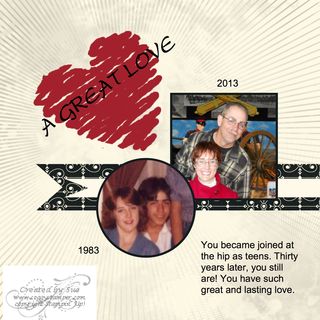 This is my submission for the MDS Monday Challenge #12. The challenge was to use this sketch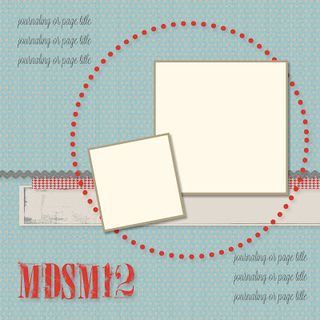 and to use the freeform brush. Our daughter fell in love with her husband when she was a junior in college and they have been joined at the hip as her husband says ever since.
I used the freeform brush to create the scribbled heart with Cherry Cobbler color. To create interest in the background, I added the starburst design of the Decorative Overlays Stamp Brush Set and reduced the opacity to 30%. The Flag punch is filled with Love Letter Designer Series Paper pattern 11.
I hope you like this 8"x 8" digital scrapbook page. To order the supplies I used either click on the inked names or visit my online store. If you haven't tried MDS, order it today. The price is only $19.95 and you have my support to help you get started. You have nothing to lose and tons of creative enjoyment to gain!
Supplies:
MDS digital download (130646) or 30-day Free Trial of MDS (130910)
Decorative Ovelays Stamp Brush Set (129880)
Love Letter Designer Series Paper (124012)
Flag Punch (125785)